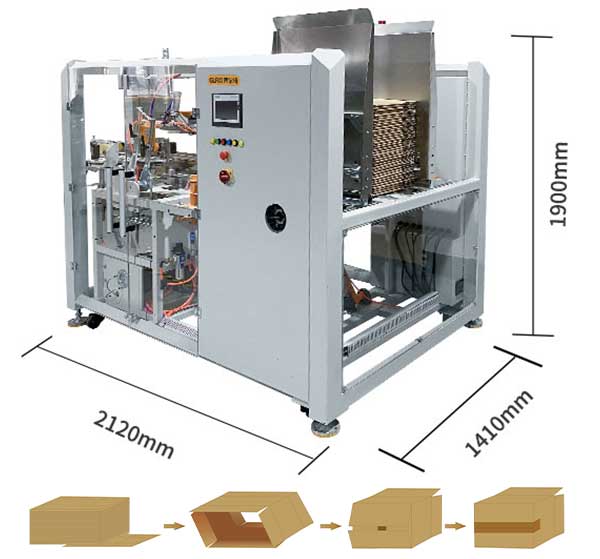 Durable parts: Using durable parts, electrical and pneumatic components. According to many years of practical experience and technology, the machine can be in stable production.
Automatic warning alarm: Automatic warning alarm.
Safer: Add a transparent organic glass protective cover, and the door will automatically stop to avoid accidental operation.
High speed: Unpacking and bottom sealing can be completed at one time in horizontal forming, and the speed can reach 30 ctns/min.
Flexible expansion: Can be used with automatic packaging lines.