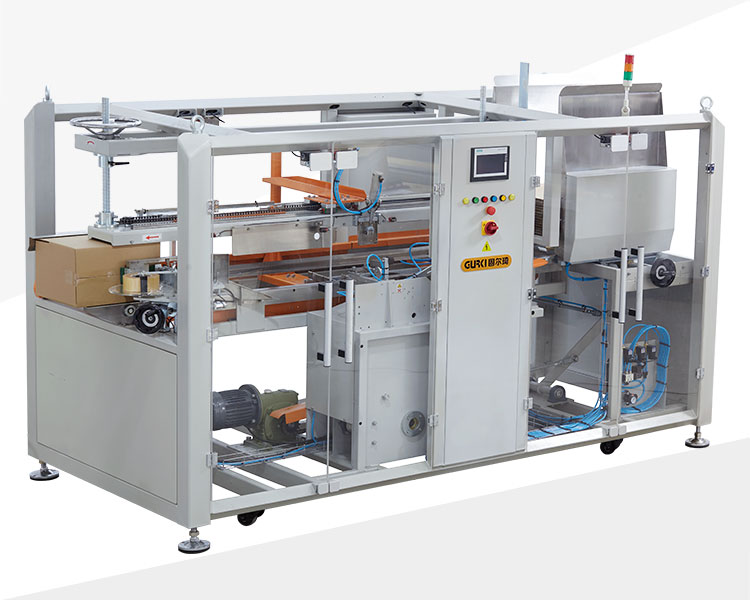 FEATURES
The high-speed carton erector GPK-40H50 is suitable for unpacking and sealing the bottom of various sizes of cartons. If you need to change the specifications (size) of the carton, you can adjust it manually, and the operation is simple and convenient.
Automatic unpacking, automatic folding of the lower cover, automatic sealing of the bottom of the carton, the machine is controlled by PLC+ human-machine interface, easy to operate, simple maintenance, stable performance.
Folding the bottom does not stop, complete the folding bottom and sealing the bottom in the conveying; complete the whole process of suction box, forming, folding bottom and back sealing in 3 seconds; high speed, stable, convenient and economical.
Use this high-speed carton erector instead of labor, which can reduce at least 2-3 packers and save 5-10% of consumables.
The high-speed carton erector can increase the efficiency by 30%, greatly save costs and improve efficiency.