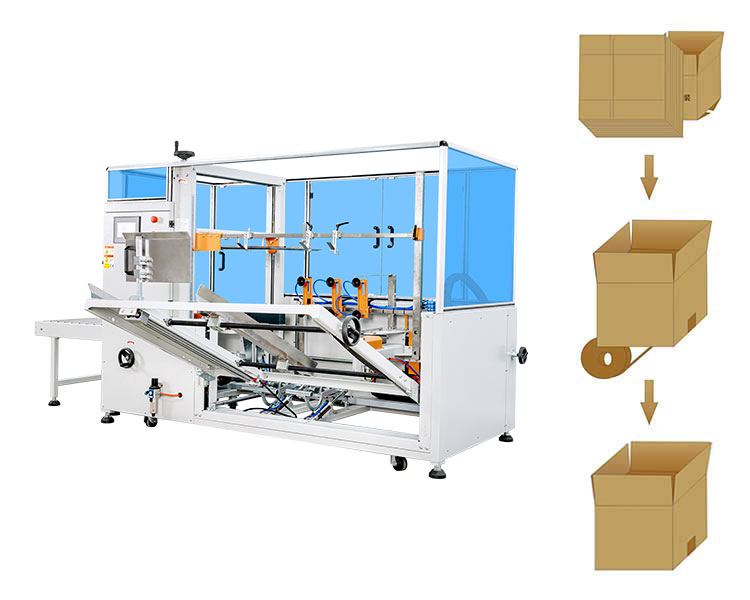 Durable parts:

Using durable parts and electrical components, the accessories have stable performance, strict structural design, and no vibration during operation.

Push box plate automatic buckle:

The trough fixing bracket adopts the automatic buckle of the push box plate to lock the trough plate, which is convenient for users.

Exterior:

The total length of the machine is 2350mm, which occupies smaller area than similar products. Similar products in the market have relatively large shape, length of more than 3600mm,which cover large area.

Precision parts:

Tens of thousands of parts aging tests to ensure that every detail is more stable, low failure rate, safe production, and efficient.

Durable conveyor belt:

Using durable conveyor belt with strong friction which can transport steadily.

Suction cup:

Using suction cups with strong suction to grab carton stably and durable.