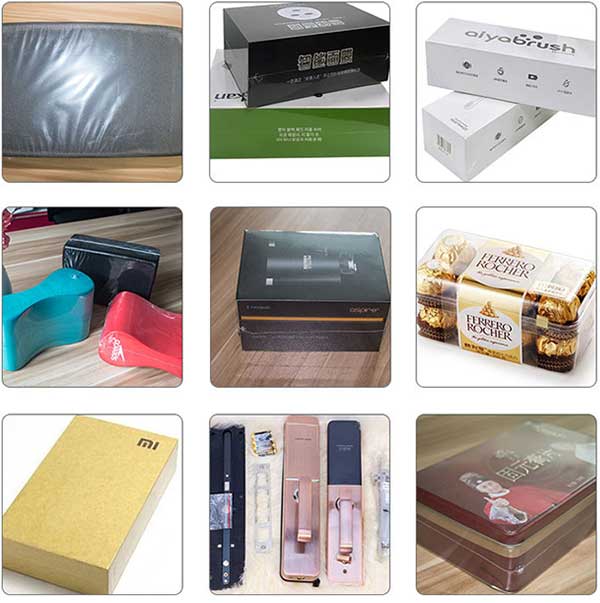 Equipped with PLC control system and safety protection and alarm devices.
Constant sealing with no need for changing.Easy to operate and maintain.
The length of shrink film is automatically adjusted by the electric yes and control timer.
The added horizontal and vertical electric eyes provide options for the switchover. It's suitable for sealing thin and small products.
Automatically perform the scraps discharge process. Leave no mess and keep your working space tidy and clean.
Imported parts are adopted to ensure the machine's stable running with high speed.
The cutter adopts a vertical system drive to ensure sealing lines are straight and tight.
With the design of side sealing, the packing length of products is unlimited.
The sealing height can be adjusted based on the product height.
Widely used in all kinds of products with different sizes and shapes.
The machine is applicable to industries like food, gift, hardware, daily necessities, pharmacy, printing, etc.