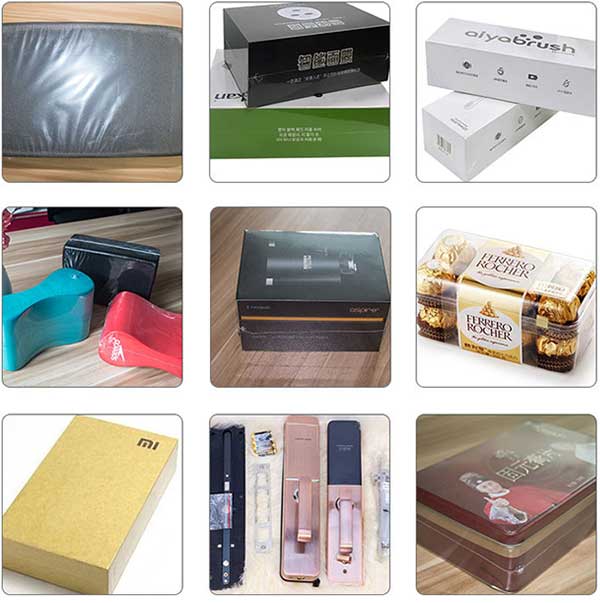 Siemens PLC program control: Manufactured by strict production process, the internal circuit adopts anti-jamming technology and Siemens PLC control program, which has accurate position and temperature control, stable operation and durability.
Constant temperature sealing cutter: The cutter is not a mucous membrane, does not break, and the sealing line is thin and firm.
Visual window shrinking machine: With visual window shrinking, the shrinking effect is clear at a glance, which is convenient for users to watch.
High-temperature resistant silicone tube: The furnace cavity is equipped with a number of high-temperature resistant silicone tubes, which are heated at a constant temperature and have a long service life.
Waste film device: Equipped with an automatic waste coiling device, controlled by a separate motor, the waste is easy to disassemble.
Convenient adjustment: When the size of the package is changed, manually adjust the adjustment handle without changing the mold and bag maker.