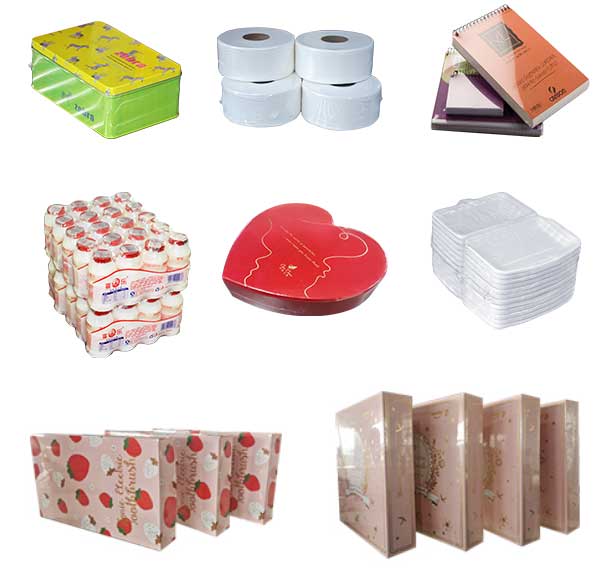 Vertical Drive Function: The sealing and cutting knife holder is controlled by vertical drive, which can overcome the problems of wrinkles and the sealing line not in the middle of the product caused by the traditional L-shaped sealing machine;
Self-adjusting Height: The height of the seal can be adjusted. When the size of the package is changed, the package size can be adjusted by rotating the handwheel. The adjustment is very simple, and there is no need to change the mold and bag maker;
Controllable Film Length: The feeding length control is combined with the electric sensor and the timer to effectively control the length of the film and save consumables;
Highly Automation: Automatically complete the steps of feeding, film wrapping, sealing and cutting, shrinking, etc., with high automatic program control;
Safe and convenient: The machine panel is simple and easy to operate, and the whole machine is equipped with safety anti-cutting protection and alarm functions, which greatly protects the safety of the operator;
Packaging Effect: The sealing line is thin and firm, and the heat shrinkable packaging effect is beautiful, smooth, and wrinkle-free, ensuring that the product is not damaged during storage and transportation.