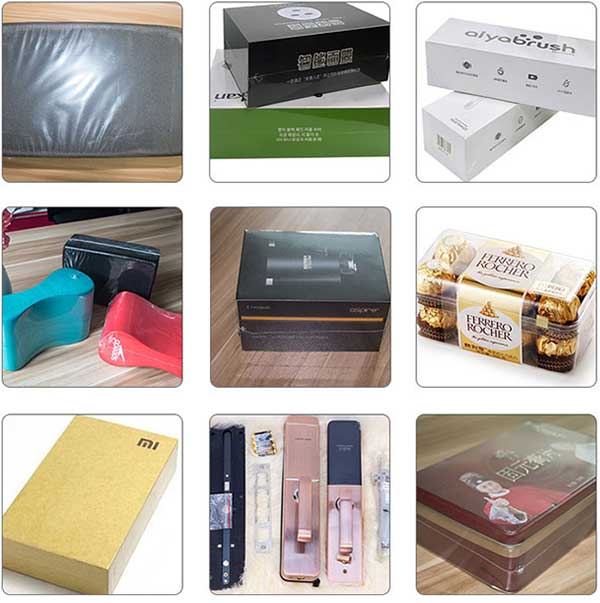 The edge sealing and shrinking machine adopt imported components to ensure the high-speed running stability of the machine. And the imported servo motor controls the sealing cutter, it ensures the sealing precision and the firming of the sealing line.
The shrinking machine adopts the edge-sealing design, the packaging length is unlimited. It can store the product packaging parameters in the system.
Fault alarm and display function; the machine has a wide packaging range and can package products of different sizes and shapes.
Servo control: Servo motor controls sealing and cutting knife to ensure sealing and cutting precision and a strong sealing line.
Easy to operation: When the size of the package changes, you can adjust the handle manually.
Memory function: Product packaging parameters can be stored in the system, and rapid conversion of packaging products.
Waste film device: Equipped with an automatic waste coiling device, controlled by a separate motor, and the waste is easy to disassemble.
Wide applicability: The wide range of packaging, can package a variety of different sizes and shapes of products.