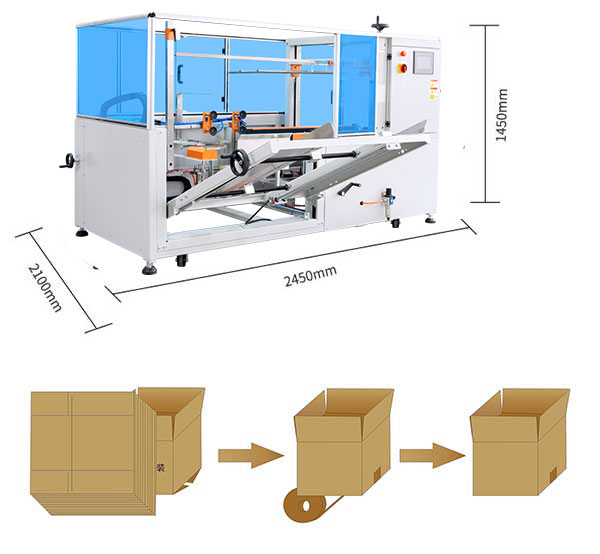 Convenient auto-adjustment: Changing the size of the carton can be adjusted manually.
PLC+ man-machine interface: Easy operation, simple maintenance and stable performance.
Convenient unpacking: The bottom of the carton is folded and sealed during transportation without stopping. The whole process of the suction box, forming, bottom folding and sealing can be completed in 3 seconds.
Save labor: The unpacking of goods is completed by machine instead of labor.
Safer: Adding a transparent organic glass protective cover, and the door will automatically stop to avoid accidental operation.