Home
>
Products
>
Mask machine
> KN95 Automatic Ear Loop Welding Mask Machine
KN95 Automatic Ear Loop Welding Mask Machine
GP-150HE
Automatic Ear Loop Welding Mask Machine is specially designed for welding the ear loop of mask. It adopts ultrasonic method to fuse the outside of both sides of the mask body and the inside to complete the production of ear loop mask. Only one operator is needed to place the mask body piece by piece in the mask tray, and the ear loop welding action can be automatically operated by the ear loop welding machine.
Production Speed
12-20 pcs/min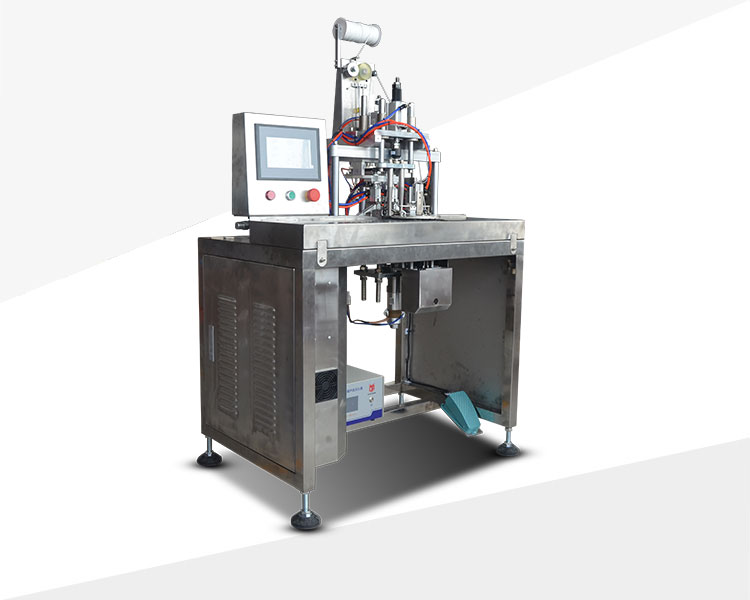 FEATURES
High Degree of Automation:PLC control program,only one person is needed to operate,production speed is 12-20 pcs per min.
Weld Seamless:The fixture of mask is accurate in location, good in welding setting and strong in firmness.
Stable Performance:Composed of precision parts, stable performance, precise welding.
Stainless Steel:The machine body is made of stainless steel, resistant to corrosion and oxidation.
Touch Screen:Touch - based operation interface, convenient for users to adjust and use.
Fully Automatic Mask Wheel:Using ultrasonic welding system, equipped with disc (automatic turntable), improve production efficiency.
Used Widely:Can be used for welding of N95 mask, KN95 mask inner ear loop/outer ear loop.
SPECIFICATIONS
| MODEL | GP-150HE |
| --- | --- |
| Production Speed | 12-20 pcs/min(Due to manual welding speed) |
| Power | 220V,50Hz |
| Ultrasonic | 20K2000W |
| Air Pressure | Under 0.6MPa |
| Air Loss | 200NL/MIN |
| Frame Materials | Stainless Steel |
| Weight | 100Kg |
| Afapter | 110*20 |
The GURKI Advantage

Request a Quote? or just have a Question?